AAUW of MISSOURI in 2021 Seeks to
-Champion equal access in education, emphasizing STEM.
-Ensure education at every level is free from sex discrimination.
-Bolster inclusive career pathways for women in skills and training.
-Expand number of women in leadership, particularly in STEM.
LEARN MORE ..
AAUW of Missouri is proud to sponsor:
A Celebration of the 19th Amendment 101st Anniversary
"Women's Suffrage, Racism and Intersectionality;
One year after the 19th Amendment Centennial"
– A Panel Event –
August 26, 2021: 7pm (via Zoom) Free, w/ registration Register Here: August 26th Panel "Women's Suffrage, Racism and Intersectionality"
Two distinguished speakers:
Dr. April Langley, Chair of Black Studies Department, Associate professor of English and Black Studies at  the University of Missouri-Columbia.
April Langley began teaching at the University of Missouri in 2001, when she joined the faculty as an Assistant Professor of English and Black Studies in the newly developed area concentration of African Diaspora Studies. She graduated summa cum laude with a BA in English from Mills College; she attended the University of Notre Dame and received her PhD in English in 2001. Langley specializes in eighteenth- and nineteenth-century African American and American Literature and Theory.

Dr. Carmaletta M. Williams, Executive Director of Black Archives of Mid-America in Kansas City. Carmaletta Williams earned BA and MA degrees in English from UMKC and a PhD in English from KU. She taught for 28 years at Johnson County Community College. She has also taught in Wuhan, People's Republic of China; in Accra, Ghana; Paris, France; Guinea, West Africa and in The Netherlands.  She received an Emmy@ for her portrayal of Zora Neale Hurston.
DOWNLOAD the flyer for details.
AAUWMO Contact: Ellen Irons AAUW MO Chair of the 19th Amendment Centennial Task Force ironnew@msn.com
Inclusion & Equity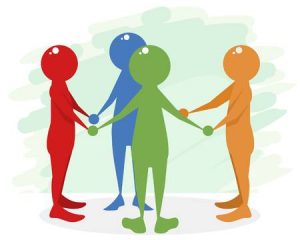 AAUW seeks to guarantee inclusiveness, equity, individual rights, and social justice for a diverse society. Click this link to learn more about our Missouri Inclusion & Equity Committee.
---
Women typically are paid 80 percent of what men are paid. Use AAUW's free Work Smart online workshop to learn how to ask for more.
---
JOIN US!
Visit and then join a branch to participate in the activities that are "breaking through barriers for women and girls!"
AAUW Mission: To advance gender equity for women and girls through research, education, and advocacy.
AAUW Vision: Equity for all.
AAUW Values: Nonpartisan. Fact-based. Integrity. Inclusion and intersectionality.

When women vote we change the conversation. AAUW has a long history of holding legislators accountable for how they vote on AAUW priority issues. AAUW is nonpartisan. We do not support any candidate or party, but we do follow the issues important to women and girls and families. Click on the "advocate" tab for important information.
………………………………………………………………………….
View/download newsletters from our branches on the branch locator page.
Download an issue of the state newsletter, Missouri in Motion.
Visit the Branches—Forms for branches pages to get applications and information for your branch to apply for grants and awards.
Visit our photo gallery to see a report and pictures of past conventions and events