AAUW seeks to guarantee inclusiveness, equity, individual rights, and social justice for a diverse society. Learn about our Missouri Inclusion & Equity Committee.
Gender Equity & Economic Security
AAUW has led the fight for fair pay and economic opportunity for women — and the battle continues: Women still get just 82 cents for every dollar paid to a man, and men continue to dominate the top roles and highest-paying professions.
Intersectional. Inclusive. Intergenerational. Empowering.
Though we are nonpartisan, we are not values-neutral: We fight to remove the barriers and biases that stand in the way of gender equity. We train women to negotiate for pay and benefits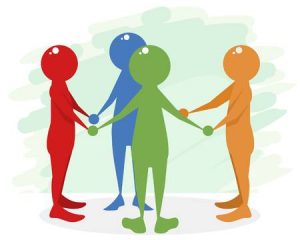 and to pursue leadership roles. And we advocate for federal, state and local laws and policies to ensure equity and end discrimination.
Engage & Learn
AAUW is conducting a series of webinars exclusive to the Equity Network.
Join us as we engage with the issues that matter most and share helpful resources for taking action. From negotiating your salary and benefits to advocating for change in your own community, the Equity Network is here to help you succeed.
Check out the schedule of upcoming and past Equity Network webinars—CLICK HERE.